iServices, LLC

Your laptop screen is broken? How much will it cost you?
How Much Does it Cost to Fix a Computer Screen?
Many different things might cause a computer to shut down or have issues, but there are a ton of computer repair services technicians available who are willing to come to your house or office to look at your computer. They will identify the issue, hopefully swiftly resolve it, and return you to a normal day for an average price of $65 per hour. If you require a technician to travel to you, the majority of them will also charge a call-out fee and/or travel expenses.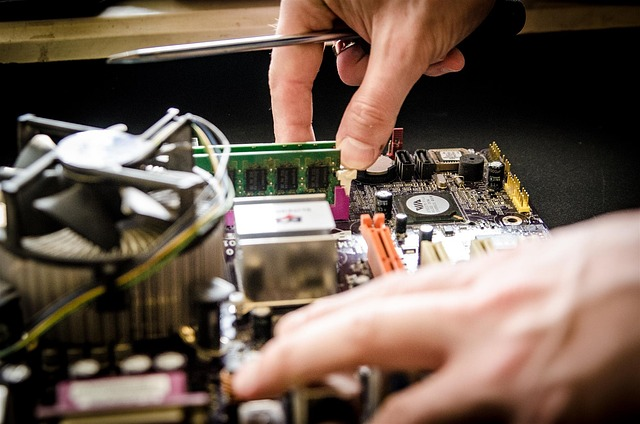 Problems with the RAM, hard drive, CPU, or power supply are examples of hardware-based computer repairs that call for a physical examination of the PC. Similarly, problems with software repair are connected to the computer's operating system, updates, viruses, etc..
One of the most important aspects in calculating the cost of a computer repair is the required work. A computer screen, for instance, can be fixed for about $320, while a virus or malware problem can be fixed for roughly $100.
A computer expert may just need to use software to resolve a problem in certain cases, while in other cases, expensive hardware must be replaced or physical damage must be repaired.
Computer Repair Cost
Complete PC Repair & Tune Up – $150
Diagnostic Evaluation – $40
Laptop hardware repair – $30
Software installation – $10
Laptop rental service – $50
Data recovery – $100+
Wireless network installation – $100+
Virus removal – $70
Fan repair – $100+
Laptop keyboard replacement – $80–$195
Operating system formatting – $100
Power jack repair – $100-$200
Hard drive replacement cost – $110
Motherboard replacement cost – $200+
Computer not turning on – $310
Damaged or cracked screen replacement – $320+
Laptop screen replacement – $125+
Grinding or clicking noise from the hardware – $1000+
Cost factors
Computer repairs may be expensive very rapidly since they often require expensive parts, highly skilled workers, and continually evolving technology. The cost to resolve the problem, however, depends on a number of factors:
Severity and complexity. Expect to pay more if your computer has sustained significant damage and needs complicated repair. The cost will increase, for instance, if your computer requires a new hard drive or repairs an expensive laptop screen that has shattered. In some circumstances, purchasing a new computer may be more affordable than having one repaired.
Hourly fees vs flat rates. While some computer repair services have set rates, others charge by the hour. Although a flat charge may appear excessively expensive, it may benefit you if the repair is more involved than usual.
Travel costs. It will typically cost more to have the computer technician come to you than it would to bring your computer to the store. This is due to the tech's need to pay for their fuel and travel expenses.
Technical expertise. Technician skills and abilities matter as well. It could be more expensive to hire experienced technicians.
Your address. In large cities with a higher cost of living, the rate of workers having the requisite expertise to repair a laptop or desktop may be higher. Additionally, buying replacement parts could be more expensive.
Reasons to Hire a Computer Repair Technician
Sometimes an easy DIY remedy will take care of your computer issues, such as clearing out storage, purchasing a new power cable, updating your software, etc. Other times, you must employ a qualified computer technician. You should leave the following issues in the hands of experts:
Suddenly and mysteriously, your system is slow. You should take your computer to a pro if it has enough RAM, a large hard drive, and current software.
You are concerned that you have lost everything because your hard drive crashed. It might be a laborious process to retrieve lost data. A computer specialist might be able to repair your hard disk and replace it with a new one while still preserving the data on it.
Your graphics card, screen, or other internal equipment needs to be replaced. In comparison to other computers, some are far more open to user fixes. Bring it to a specialist if you are unfamiliar with a computer's interior.
How to reduce the cost of computer repair services cost
In order to save money on fixing your computer, there are numerous options. Try these things:
Instead of having them come to you, bring your computer to a computer repair shop. A technician's time isn't free, and if they come to you, they'll probably need to charge for gas and other travel costs as well.
Get a free estimate every time. Obtaining a free estimate is the easiest method to avoid being surprised by the ultimate cost when the computer technician is finished. If the final cost would be higher than the estimate, ask them to call you. Some will nonetheless charge a diagnostic cost.
If you reside in an expensive area, try looking for hardware online. If you are familiar with computers and know what kind of hardware needs to be changed, you might be able to order them online for less money and bring them to a professional for repair. However, before doing this, consult the tech.
Before bringing your computer in, install updates and perform the cleanup. Make careful to install the most recent operating system updates before bringing your computer into the shop because the time it spends there costs money.
How to choose a computer repair service
Start by reading customer reviews and ratings. Some evaluations will contain pictures of the computer repair technician's work, which are extremely helpful in evaluating the caliber of their work.
Ascertain the experience, expertise, and qualification levels of the individuals you are considering recruiting, such as CompTIA A+ certification.
To determine who would be the ideal fit, get in touch with three to five different businesses or technicians. Ask pertinent questions, such as the following, regarding their prices and services:
How much does a laptop screen repair cost?
Do you charge a cost for diagnostics?
What is your hourly rate for computer repairs?
How many business days is your turnaround time?
Warranties and customer support
The problem is fixed in far too many computer repair shops, but they won't provide any further assistance unless they receive more money. To handle any minor follow-up concerns or additional work that needs to be done, be sure the computer repair shop you chose offers free remote support.
Reputation
Look for degrees or associate's degrees in information technology, computer science, or computer repair, as well as credentials like Microsoft Certified Professional.
While some computer shops are terrific at addressing the issue, they aren't as good at detailing what went wrong and outlining preventative measures. If you enjoy doing your own repairs, look for internet reviews to discover a person who can convert technical jargon into everyday terms.
Examine any additional expenses they don't disclose upfront, such as a price for simply showing up.